COSMECEUTICALS
OUR AMPULES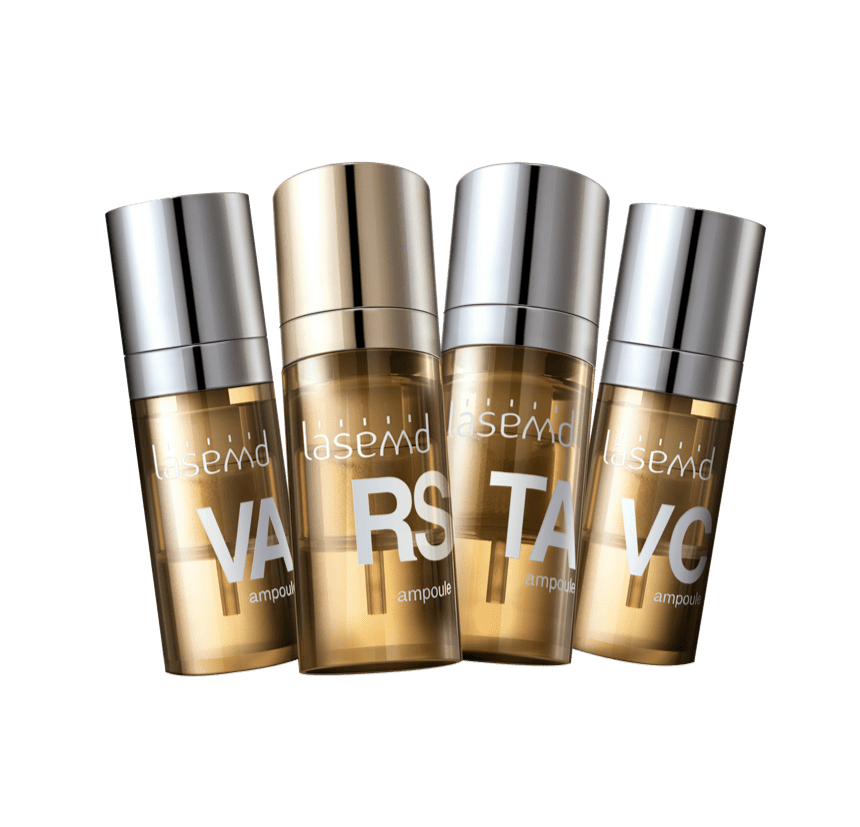 Cosméceutiques
NOS AMPOULES
Based on a philosophy of cosmetic minimalism, Lutronic has developed LaseMD™ ampules with only the essential elements required by the skin.
Nanotechnology cosmeceuticals are designed to be delivered trans-dermally to radically overcome traditional limitations.
The VC ampule is recommended for anti-aging and in the lightening of the complexion.
The LaseMD™ VC ampule is composed of 10% ascorbic acid.
Considered one of nature's most powerful antioxidants, vitamin C preserves the skin's youthful appearance by maintaining the health of the collagen matrix by fighting oxidative stress. It repairs, brightens, and improves the appearance of the complexion. It also prevents photoaging.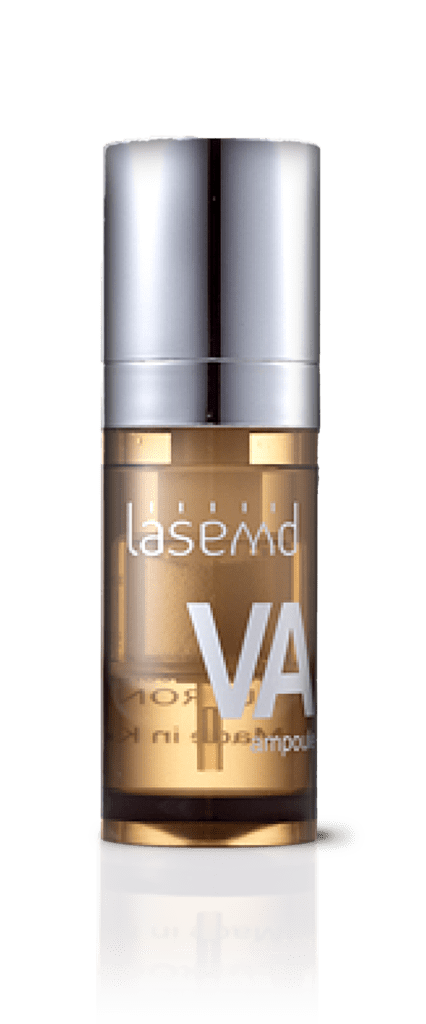 The VA ampule (Retinol) is recommended for anti-aging and active acne.
The LaseMD™ VA ampule is composed of vitamin A (retinol) at 2,500 in.
Exceptionally anti-aging, vitamin A stimulates the production of collagen, elastin, and natural hyaluronic acid. Wrinkles are reduced and active acne is diminished.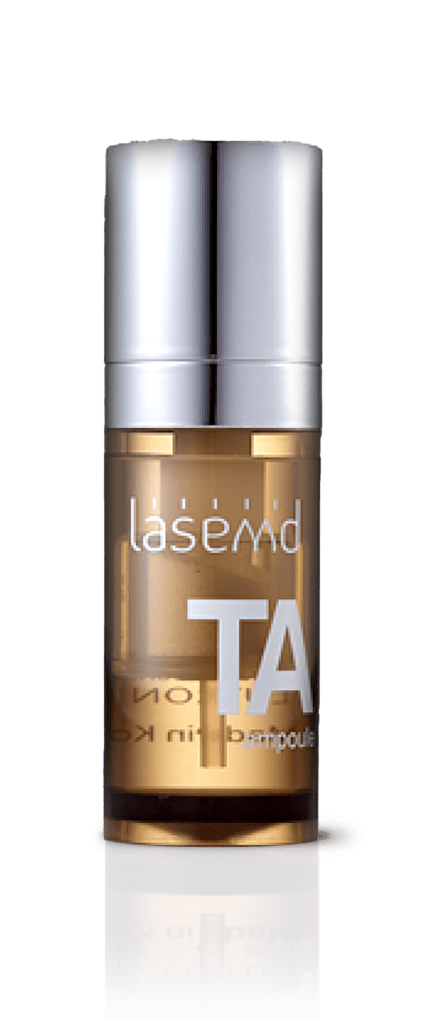 The LaseMD™ TA ampule is composed of 1.2% tranexamic acid
Revolutionizes the treatment of melasma by treating hyperpigmentation and reducing redness and spots.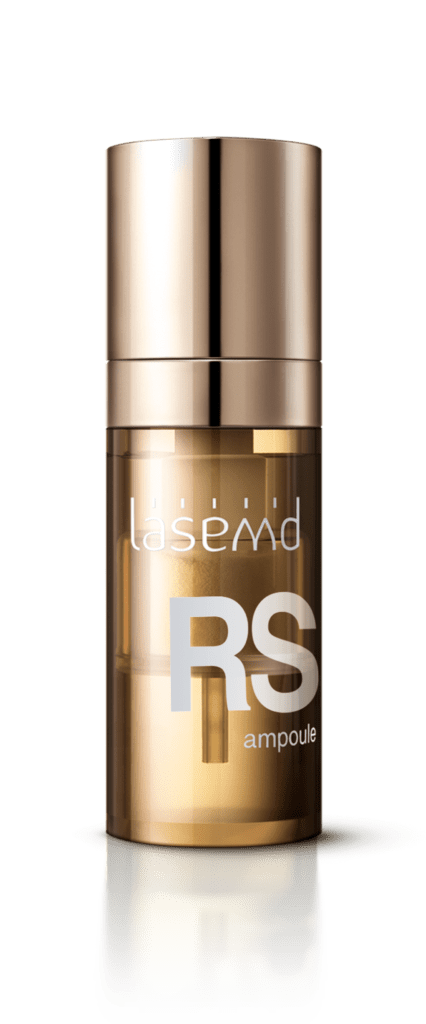 The LaseMD™ RS ampoule is composed of 9% (nano-sized powder) premium resveratrol (99% purity), which is almost equivalent to the resveratrol content of over 500 bottles of wine. This ingredient helps prevent UV-related skin carcinogenesis and photoaging. It also fights against excess sebum.
Remove the ampules and press the button
Re-cap the ampoule and insert it into the incubator (Incubation time: 6 min)
The procedure can be performed at the same time as the centrifugation
Your ampules are now ready
If any powder remains visible, shake the ampoule vigorously before use
Apply 2ml of the ampoule (8 squeezes) on the treated area
Wait until the solution is absorbed by the skin
The patient then applies 2 squeezes daily for 15 days
The ampoule can be kept for a maximum of 15 days in the refrigerator.
After this period do not use the product